About me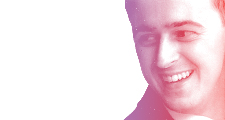 I'm a producing editor working alongside corporate communicators and digital media specialists.


The world of corporate communications is nothing if not varied. Every production has its own unique subject and message as well as its individual challenges. It has to account for brand, context, its intended audience as well as their desired response.
With over twenty years worth of productions under my belt, you can be confident of effective results. I have the knowledge and expertise to communicate your message through engaging video.
Over the years I've produced bespoke content for websites and conferences, commercials and documentaries. From language teaching and cloud computing to safety lancets and rubber gaskets, I've covered it all!


My editing has contributed to an IVCA Gold award. The Fujitsu Global Reference Programme that I worked on, won Best Regular Communication for 2013.
In my downtime I enjoy cutting artistic content and this too has been well received. Cmath, a short film that I edited won Best Picture at the 2013 OUFF Film Festival, and Remix Cinema screened a selection of my cutups during their 2011 Bonus Tracks event at Modern Art Oxford.
I'm also a great supporter of experimental video. This interest in contemporary talent is evident in my long-running web channel, Lab Partner. It has also lead to my regular management of live visuals at the Audioscope music festival.


I'm based in Oxford, ideally located to serve the South, the Midlands and beyond.
If you want an informal chat about how to make video work better for you, feel fee to get in touch.